Lorenzon Engineering & Technology
Company profile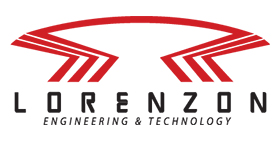 The "know-how" acquired through the control of the entire process, from the planning and setting of the business strategies to programming and managing the executive and constructing planning up to production, assembly and installation of the architectural product is proven by my important role in constricting important works like "THE PALAHOCKEY" of Turin, the "THE FOURTH BRIDGE ON THE CANAL GRANDE" in Venice, the "CENTRO DELLE ARTI CONTEMPORANEE MAXXI " in Rome, the "SEDE CMA-CGM" in Marseille, "HOTEL VELA" in Barcelona, the " VODAFONE HEADQUARTER" in Lisbon.
To this new company I bring as contribution the almost four decades of experience in managing production of carpentry, facades, aluminium doors, windows and shutters and special works. I have directed the works for important constructions such as the bridge of Calatrava and the Laguna Palace in Venice, the MAXXI Contemporary Art Centre in Rome, the Palahockey in Turin and the Bercy Village of Paris.
Hence, based on these know-how and experiences the "Lorenzon Engineering & Technology" is founded, whose future will feature ongoing innovation as in the past in order to meet always at best the requests from the clientele.
Lorenzino Lorenzon
With special attention on:
Constructional solidity
Care for the details
Advance technology
Design and technology
Applied engineering
Innovative construction
We produce:
Shell structures
Structural façades
Ventilated façades
VEA façades
VEC façades
VEP façades
ACTIVE façades
Aluminium doors, windows and shutters